Favorites in Patriotic Flowers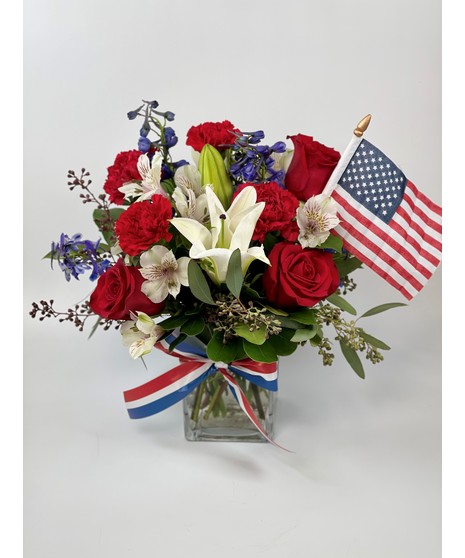 $59.99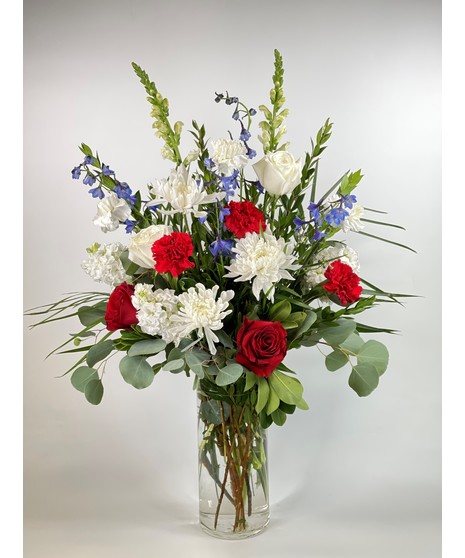 About

Patriotic Flowers
Our collection of red, white, and blue flowers are a wonderful way to send care to your patriotic loved ones.
Patriotic flowers are a great way to show your love for your country and to celebrate national holidays or events. These flowers are typically arranged in colors that represent the country's flag, such as red, white, and blue. Red flowers like roses or carnations can symbolize love and respect for the country, while white flowers like lilies or daisies can represent purity and peace. Blue flowers like delphiniums or hydrangeas can symbolize loyalty and devotion. Patriotic floral arrangements can be used to decorate events like Memorial Day, Fourth of July, and Veteran's Day or used as a centerpiece for a patriotic-themed party.
Whether you are sending a tribute, celebrating the 04th of July, or simply sending care, we are here for you.